Basic Use
Desktop Environment
When you log into MyVLab you will be presented with a Windows 2008 R2 desktop, visually similar to Windows 7. On the desktop there are icons for all applications available to you. The Start Menu will also have shortcuts of all available applications pinned. You are free to launch multiple applications as required.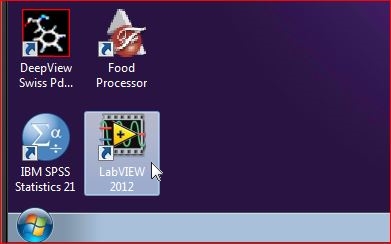 From the Desktop and Start Menu you also access open My Documents and My Computer, in order to access your files on MyFiles personal storage or client drive mappings.
Printing
If you would like to print content from an application in MyVLab, you must print to the CutePDF writer. When you print your document to this "printer" you will be prompted to save your printout as a PDF. It is suggested you save this PDF to your client drive. From there, you can open this PDF and print it to your desired printer at home.