Saving Your Work
When logged into MyVLab, you will be provided two main locations to save and load files. Understanding the difference and how best to utilize them can improve your experience with MyVLab.
MyFiles Personal Storage
First introduced with the recent upgrade to the Genlabs to Virtual Desktop Infrastructure, MyFiles is 2 GB of storage for general file storage available to all students and faculty. This storage appears in both MyVLab and all ITS Genlabs as the mapped network drive "H: MyFiles" in My Computer. In addition, any files saved to My Documents in MyVLab and the Genlabs will be saved to the Documents folder in your MyFiles H drive.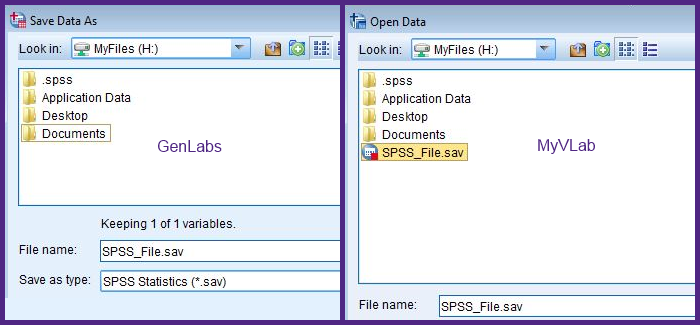 When to use?
If the files you are using in a MyVLab application are large in size, it is suggested practice to save the file to your H drive when working on them to ensure the quickest performance.
Client Drive Mappings
Secondly, the drives on your computer that you log into MyVLab with will be mapped to your MyVLab session so you can access files on your home computer or laptop. They appear differently based on your operating system.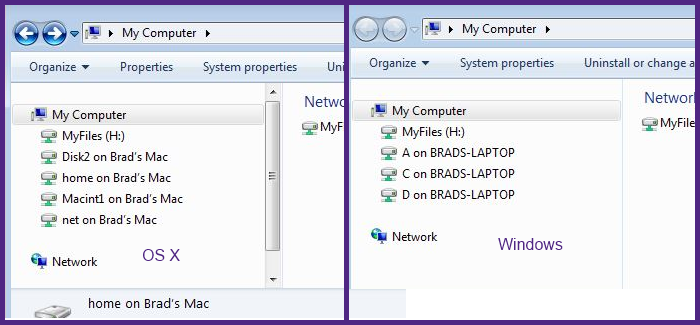 When to use?
You can use your client drives as storage for saving and loading small files for use in MyVlab. Also, if you need to take your work outside the MyVLab or the Genlabs environments (e.g. to submit your work) you can copy or save your files to your client drives to take your work to go.