Apple OS X (Mac)
Downloads
Client compatible with OS X 10.6.8 (Snow Leaopard), 10.7 (Lion), and 10.8 (Mountain Lion)
Client Install
Before installing the required software, you must ensure your Mac is configured to allow software from all sources to be installed.
To do this, open up System Preferences, then select Security & Privacy.
Click the lock to allow changes, this will prompt for your Mac password.
Under "Allow applications downloaded from:" select "Anywhere", when the confimation popup appears, select "Allow from Anywhere"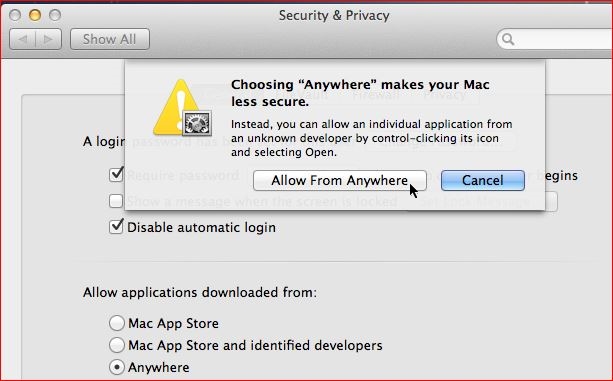 Download the Mac Client disk image from the downloads section above.
Double click on the MyVLab_Client_Mac.dmg to mount the image and display its contents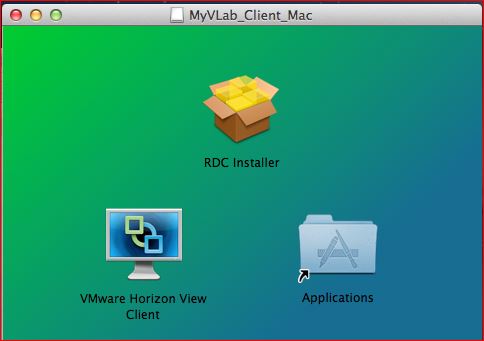 Double click on RDC Installer to start the install.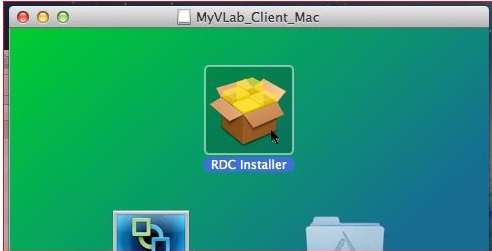 Click Continue, Continue, Agree to the License Agreement, Install, enter your Mac password. The installer will then install the Microsoft RDC for Mac Software.
Once the software has finished installing, click Close.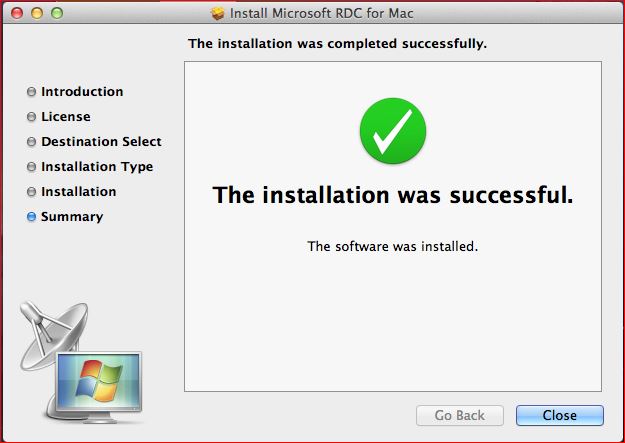 Next, drag the VMware Horizon View Client app to the Applications folder shortcut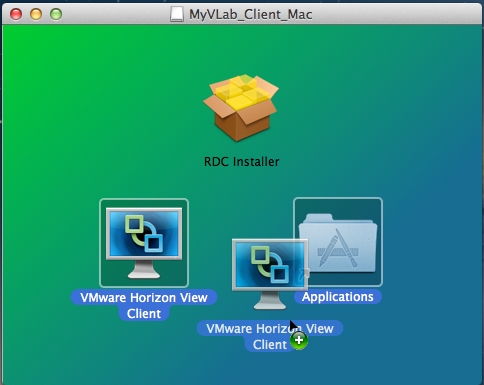 Launch the VMWare Horizon View Client from your applications folder. You will be prompted to allow the application downloaded from the internet to run.
You may be prompted for your mac password once again to start some USB/printing services.
Click on the Cloud above "Add Server"
Enter "myvlab.vdi.uwo.ca"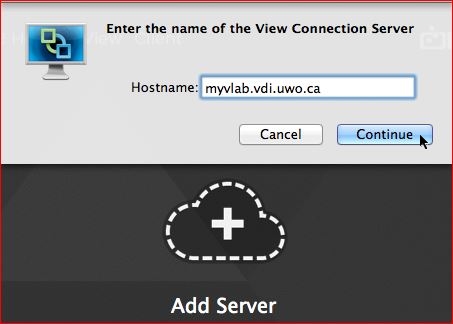 Enter your User ID and password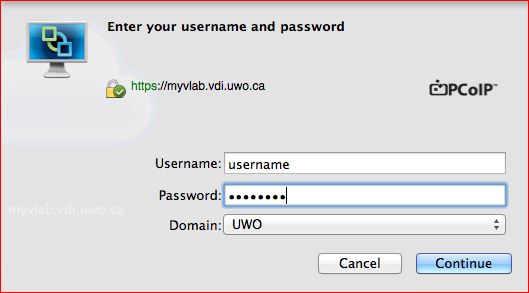 Double click on the MyVLab desktop icon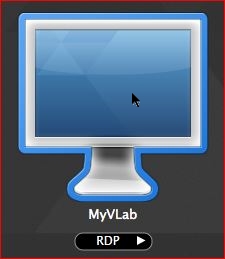 the Remote Desktop Client should open and ask for your permission to connect, select Allow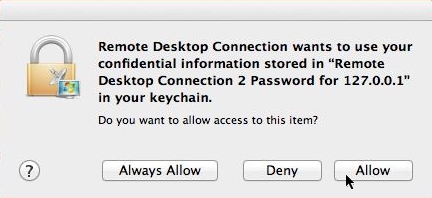 You will receive another popup to allow client drive mappings, click Allow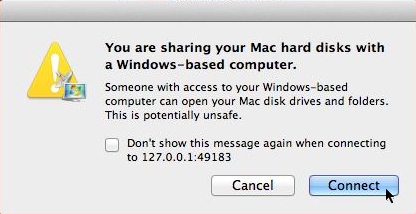 You will now be logged into your MyVLab Session.