Mobile
Downloads
Clients available for IOS 5.0+ and Android 2.2+
Setup
Note: Unfortunately, the official VMware Horizon View Client on IOS/Android does not support the display protocol used in MyVLab. If you wish to use MyVLab on one of these devices, PocketCloud Pro is the available client. This app does come at a cost of $15 however. We hope in the future to implement additional technologies to allow accessability from all mobile devices without this requirement.
Purchase and Download the PocketCloud Pro app from the Apple App Store or the Google Play Store
Launch the app
Select Skip Wizard at the prompt.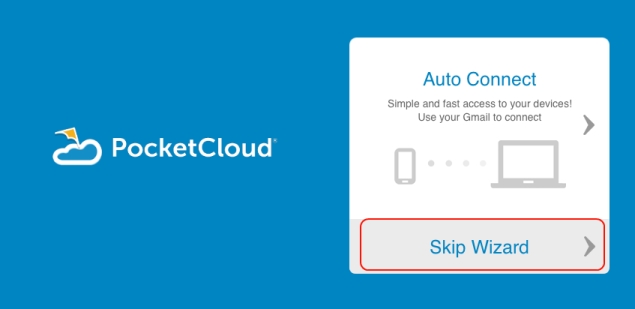 Select the + sign to add a new connection.
Select Manual Connection.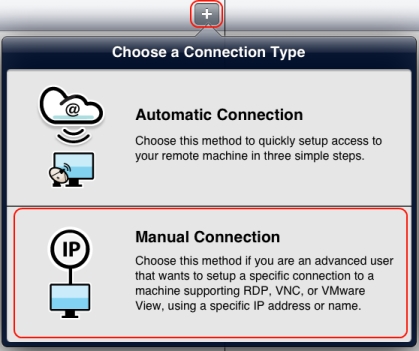 Select VMware View.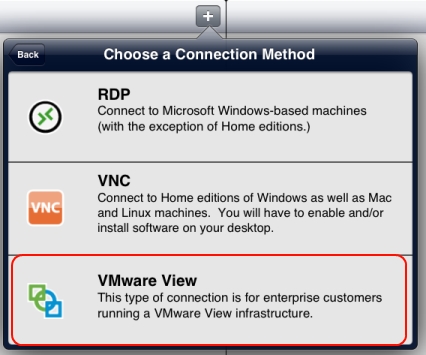 Give the connection a Nickname (this has no technical consequences).
Enter myvlab.vdi.uwo.ca for View Server.
Enter your User ID and password.
Select VMware Domain, it should give you only one option (UWO).
Select VMware Desktop, your options should only be MyVLab.
Select Save at the top.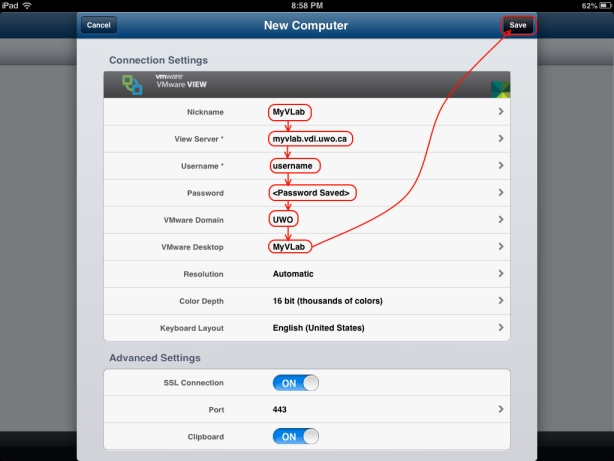 Select the Connect button.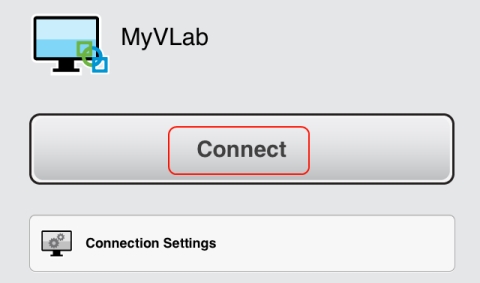 You will be logged into your MyVLab Session.