Linux
Downloads
Client compatible with Ubuntu 16.04, 18.04 and 20.04 and Red Had based distributions version 7.7 through 8.2
Download the bundle package from the link above.
Open a terminal window and run the bundle installer by running:
sudo sh ~/Downloads/VMware-Horizon-Client-2006-8.0.0-16522670.x64.bundle
This is assuming you downloaded the bundle to your downloads folder, adjust the path as needed
This should open up a graphic installer window.

For some systems the installer will not be a GUI window but will proceed in the terminal console window. Follow the prompts matching the options selected below.
Accept the EULA agreement and click next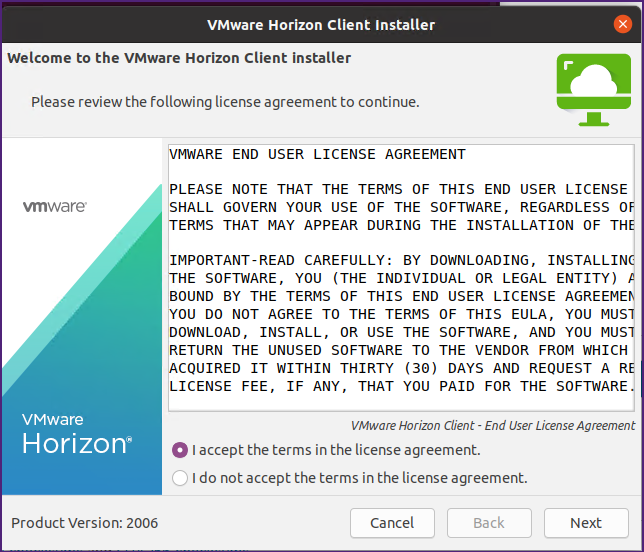 Leave all the features selected and click Next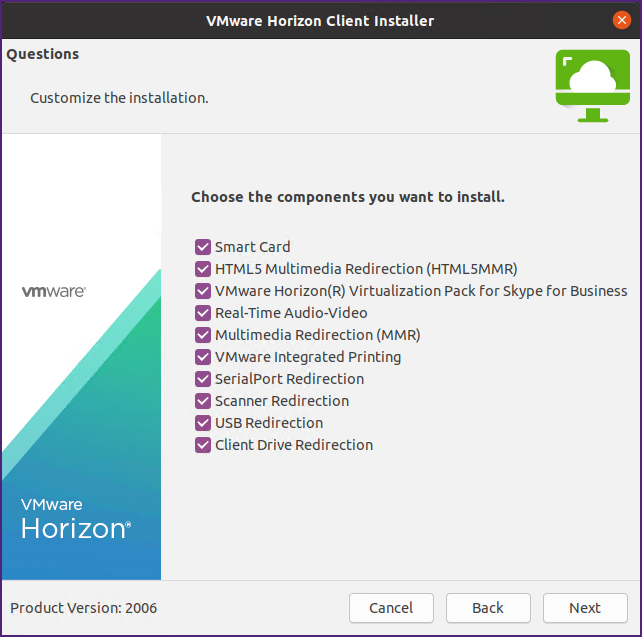 On the next screen, click Install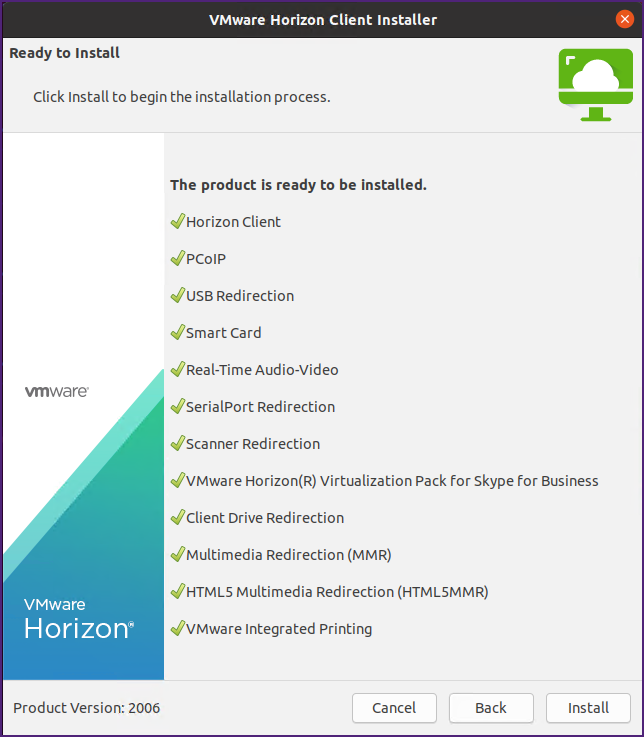 After the install is complete, click close.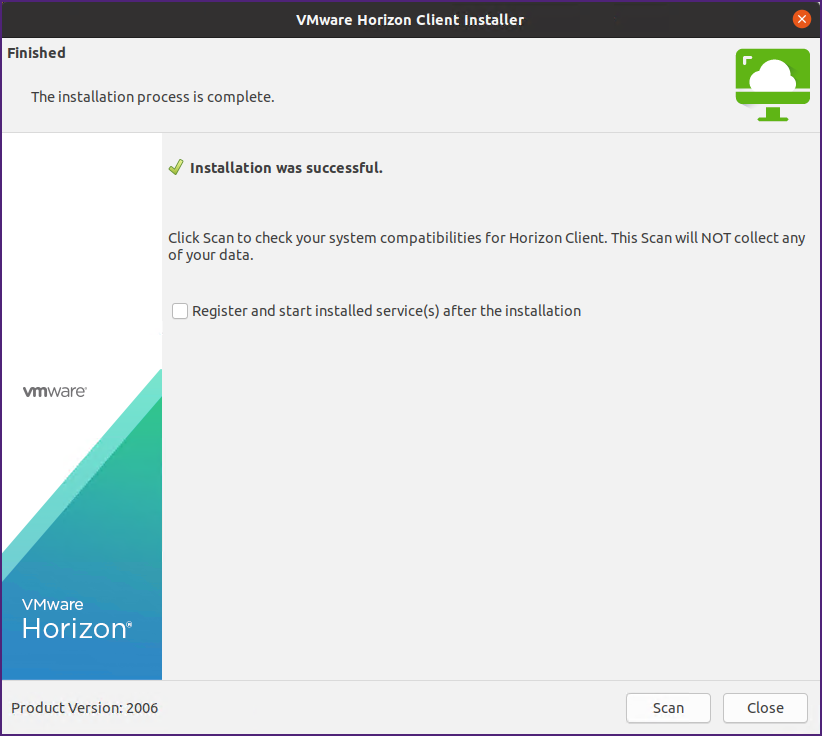 Launch the VMware Horizon Client (listed under Internet in Red Hat based distributions).

Double click the plus sign to add a server.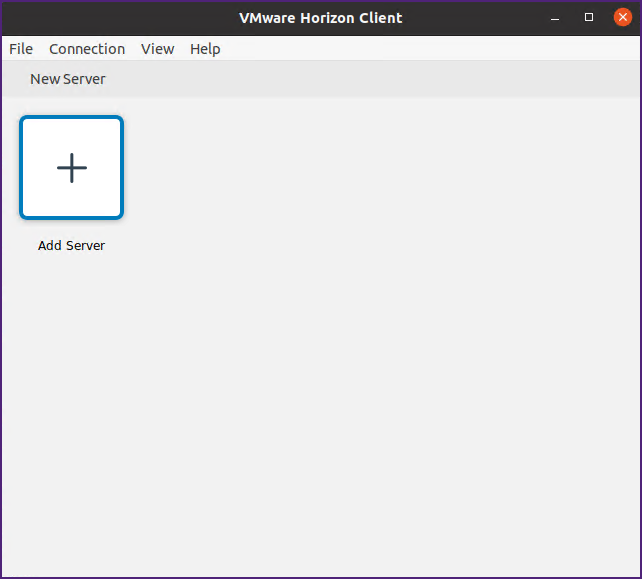 Enter myvlab.vdi.uwo.ca as the server address and click connect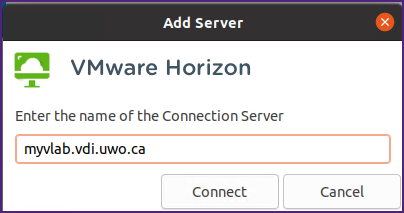 Enter your username and password and click login.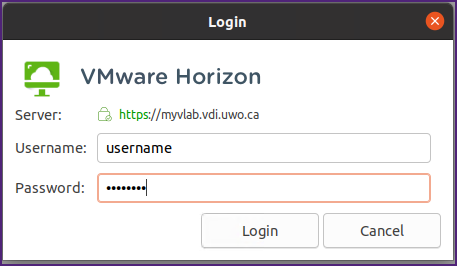 Double click the MyVLab box to launch a session.
---
Published on  and maintained in Cascade.